Now that Christmas is only a month away, I thought I would share some awesome things on my wish list with you.  I know other blogs are doing gift guides and such, but this is really a list to showcase things I would personally love this year.
First up is the Canon EOS Rebel T2i.
I'm in love.  If I get only one thing this year, this should be it.  I've done TONS of research on Digital SLR cameras so far, and this one seems to be one of the best under $1000.  The price tag is around $800 but it's on sale at
Best Buy
 right now for $650!!  
I'm a huge video game geek, and the Zelda series is my favorite of all time.  I can't wait to play this!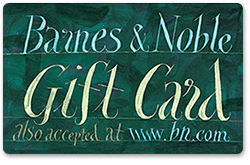 I need some new books.  Like real books, none of that stupid Nook/Kindle/eReader nonsense.  I HATE those things, and I personally think they take the magic out of reading.  Ughh.    I read for at least an hour every night before bed, but I've read every book I have already!  So I need more! 
A new
rug
would be nice.  We have hardwood floors everywhere but Little J's room,  and it would be awesome  to have some softness for him to play on in the living room.  Plus the floor won't be cold this winter!
This one is for me and Little J both.  New diapers!  We have a very small stash to be Cloth Diapering full time, but we make do.  Things would be so much easier with a few more.  
Well, that's my list so far.  There's a few other things I want, mainly small stuff, but if I get any of these I'll be happy.  Do you have a wishlist this year?  If not, it's time to start thinking about it!  Thanks for reading:)